Bob now has a shiny new bento box shaped like red fish, but alas the camera is missing so there is no photo of it yet. there will be, though!
as far as the continued attempts at putting together bento, here's my 3rd try... unfortunately sans any pictures of Bob's because, well, I hate taking them with my camera phone. So I only took a picture of mine. Behold: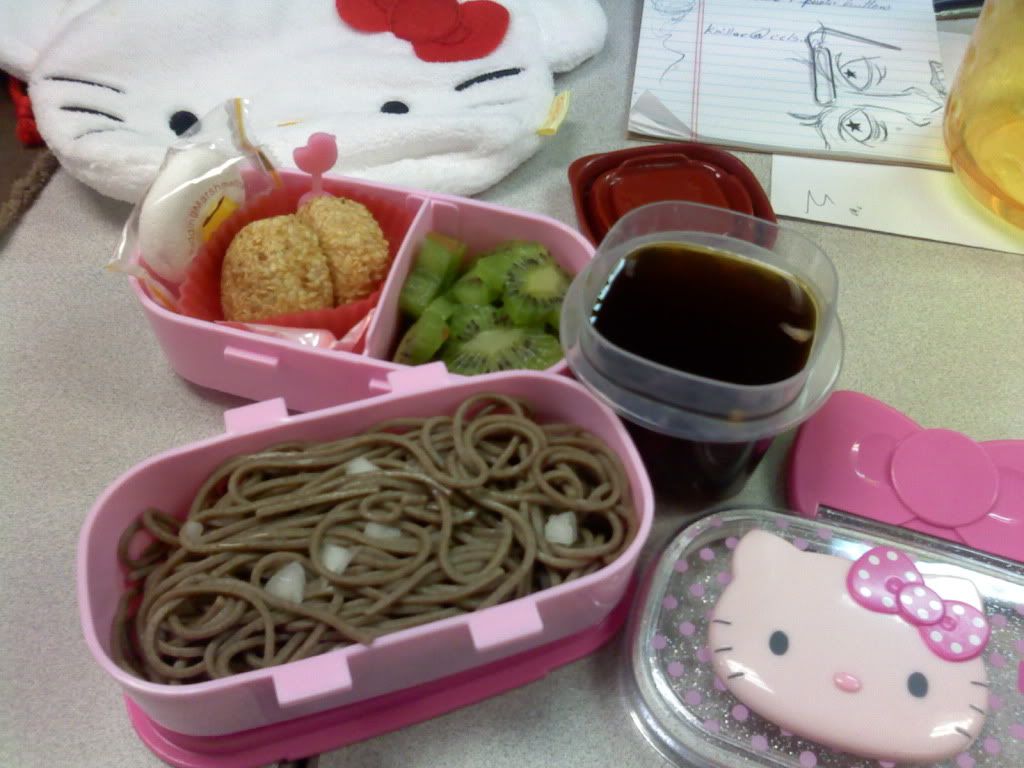 This one was a lot of fun to pack up, and ended up using leftover soba noodles from the night before, the last of our sesame daifuku, and the last of the fresh kiwi fruit, so it was an excellent setup. Unfortunately that box is a lot smaller than it looks, and there wasn't enough for me to munch.
BUT... it was really cool to get a chance to put a bento together that was for the most part Japanese, and that even let me do the color coordination attempt on it.